Staff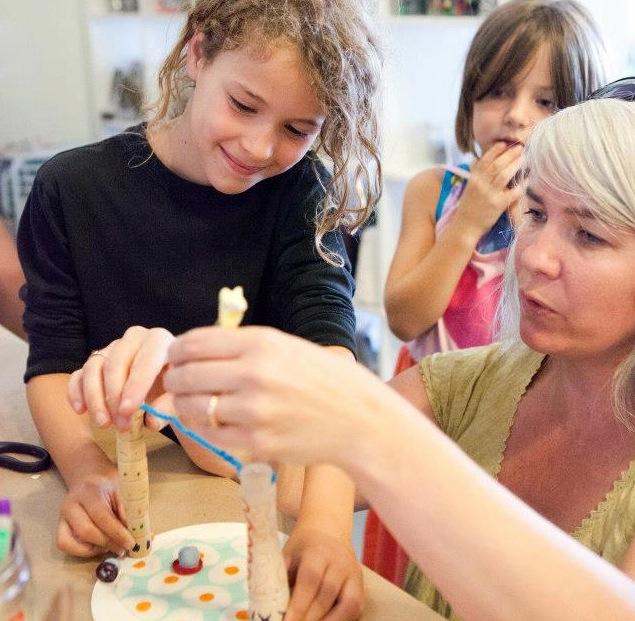 Samara Caughey
I received my BFA from the School of Art Institute of Chicago and my MFA from USC. I taught art classes for children at the Armory Center for the Arts in Pasadena California for 9 years before opening my own studio for children and families where we focus on teaching techiniques like ceramics, drawing, sculpture, collage, printmaking but all the while allowing children to have their own voice.
My approach to teaching children grows directly out of my fine art practice which consists of sculpture and collage. I have exhibited professionally in solo and group shows in Los Angeles, New York, San Francisco and Minneapolis.
Another influence is my mother who is a child psychologist, specializing in play therapy for young children. She taught me about the developmental stages of childhood and the importance of acknowledging and respecting these stages with nonjudgmental, yet positive interactions.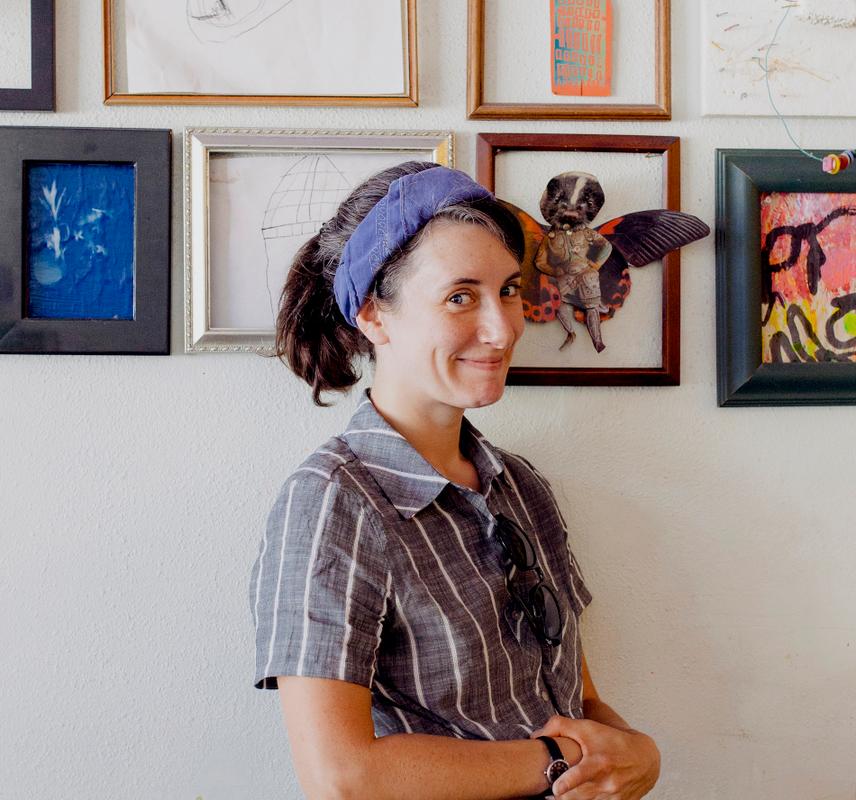 Kelly Dancer
Kelly was classically trained in fine arts from a young age in San Francisco. She grew to work as a restoration artist for vintage posters in New York and on to open a gallery and art studios in Los Angeles. All the while freelancing as an illustrator. Her artwork has always been playful, humorous and is usually animal themed. Topics that are not unfamiliar to her students.
She is currently working on illustrating and writing for progressive children's books and studying early childhood education.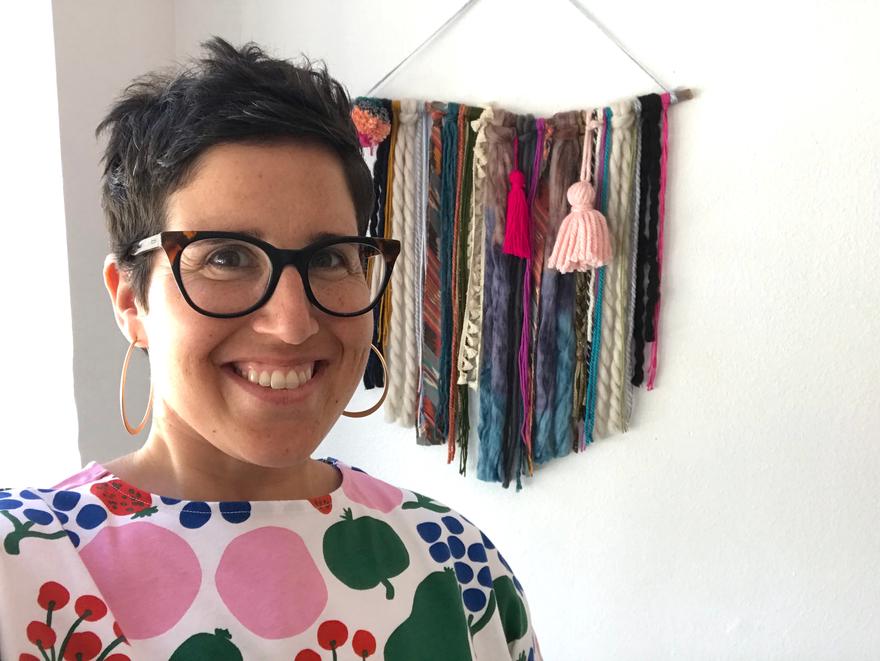 Shelley Friedman
After earning a B.S. in Film from Boston University, Shelley worked as a TV and film producer all the while also volunteering with EngAGE, a creative non-profit offering arts programs to seniors. At EngAGE, several of her programs were funded by the National Endowment of the Arts and the California Council for the Humanities.
Finding her volunteer work more gratifying than her day job, Shelley followed her heart and transitioned to a position as program director in senior care. There she continued to hone her arts and teaching skills to the point of becoming a teaching artist.
Through her business, Papercuterie, in which she sells her weavings and paper arts, she began teaching paper cut art and fiber art to elementary school-aged children. Passionate about encouraging people of all ages, Shelley finds creative inspiration in all things weird and whimsical.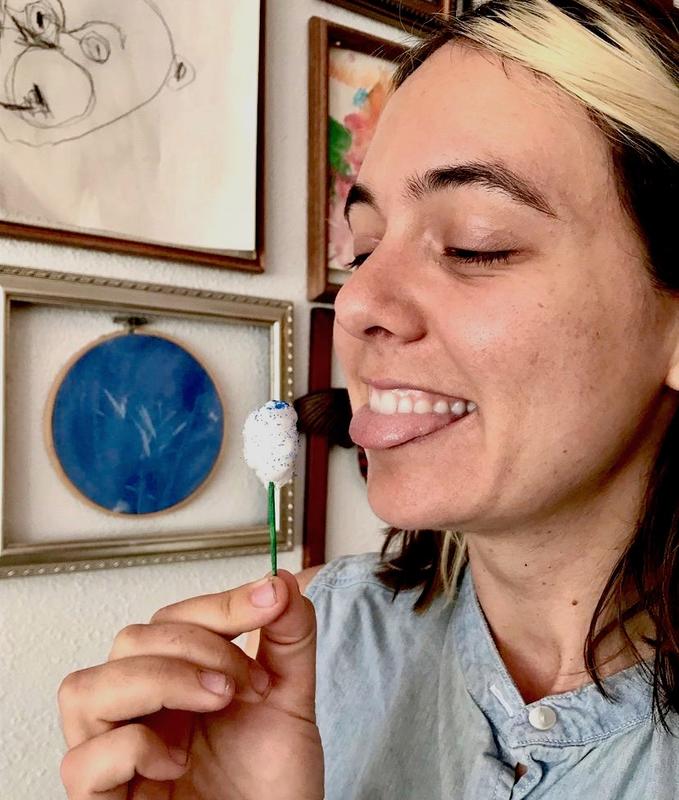 Sascha Stannard
After studying fine art at Sarah Lawrence college, Sascha Stannard returned home to Los Angeles and began working in arts education. She developed her voice as an arts educator by working in early childhood education, Citizens of the World Elementary School, and Los Angeles High School of the Arts. In the classroom, Sascha cultivates a safe space for children to develop playful and meaningful relationships with the materials and process. She loves introducing art as a practice of self expression and as a way to find your voice.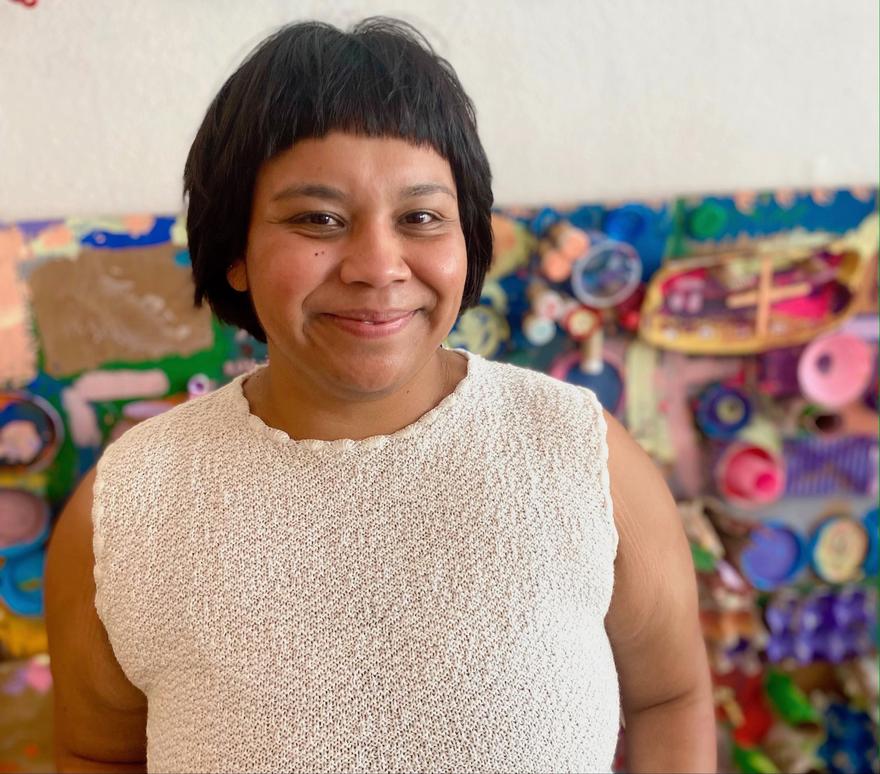 Val Medina
Val is an artist and educator proudly born and raised in nearby El Sereno.

Val's background in early childhood education informs her teaching philosophy which is based in play. That art should be fun, collaborative, invite conversation, be expressive and more about the process versus the outcome. Her goal as an educator is always to help children get through limiting beliefs and do things with integrity using art as the vehicle.
Both her own art practice and her teaching is informed by being a lover of nature and experimenting and exploring natural materials in many ways from plant dying to using nature as the subject.