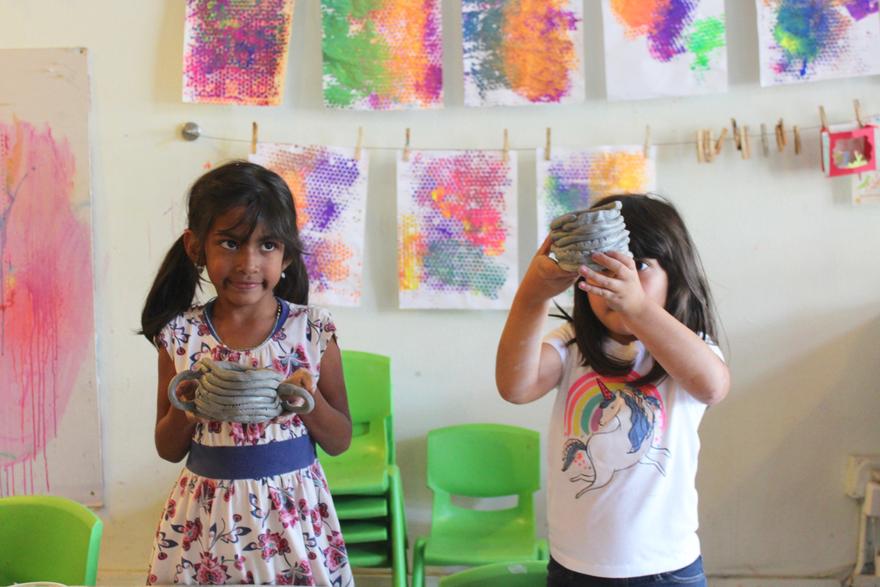 Philosophy
Discover
Art exploration is an excellent way for children to build self-confidence through discovering and manipulating materials. By focusing on the process and the exploration of materials whether it be paint, toilet paper tubes, clay or fabric, we help kids use their imagination and articulate their ideas. In addition to the discovery of the physical possibilities of materials, we will also explore a wide variety of subjects, from animals and where they live to underwater sea life to great architecture depending on the age of the students.
Respect & Learn
I pride myself in the respect of materials. We use a lot of recycled and repurposed materials along with the traditional art ones. We have recycling bins and only use cloth towels. We believe that children can learn to be respectful to the environment by just living it.
Develop Independence
By providing age appropriate art exploration children will learn and maturate developmentally appropriate skills, whether it be eye-hand coordination or problem solving skills or perspective all the while encouraging their creative thinking.
We believe that artmaking is an essential component of the human experience. Our goal is to nurture and inspire as well as develop independent thinking.
About our Classes
We have classes that are 1 hour long and ones that are an hour and a half. Our family classes for ages 2 and 3 are 1 hour long. Most of our classes you buy a session, but we also do offer some rolling classes that you pay monthly.
The structure of the classes is always the same to create a consistency, a warm-up activity, reading of a story, looking at source material or singing a song (depending on age) and then the main art project.
You are welcome to build a class based on any subject you choose whether it be by medium like ceramics, sculpture or painting or by subject matter, outer space, birds, or gardens. You would need to gather a minimum of 4 students. I do ask that the students are somewhat close in age by a year or so. It's important that the skill level is similar so no one feels left out or insecure about the development.
We also offer workshops each month which are a one time teacher led project.